Joined

Jan 15, 2021
Messages

104
WCA
Hello!
My name is Jeremiah and I am going to be holding a cubing contest here on the forum and streaming it on YouTube! I know there have been a lot of unofficial contests here on the forums lately, but this one will be a little different. There will be one round of 3x3, and one round of 2x2! Scrambles will be sent through email. You will need to film your solves, and then on the livestream the videos will be played one at a time. The best times will be put on the leaderboard as the stream goes on. The best single and averages will be crowned champion! There will also be some fun challenges like rescramble and solve into a superflip.
REQUIRMENTS:
1. Must be able to film yours solves
2. Must be comfortable having video of you or your hands on YouTube.
3. Must be able to email videos.
4. Must use a stackmat or similar if you own one. You may use a phone or keyboard if you do not own a stackmat.
Other information
Please stick as close to WCA regulations as you can. Use a puzzle cover before the solve. After each solve, show the time to the camera. If you would like to sponsor this contest, please DM me.
Register here.
Please check the requirements in the post to see if you can compete.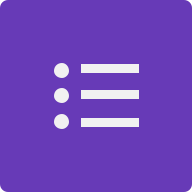 forms.gle
Registration is open until June 24, 11pm CST. Please send the video of your solves by this time. The stream will be on June 25.
Be sure to join us on the livestream! It will be a lot of fun!
If you have any questions leave them below.
Edit:
I have changed it to only be one stream on the 25th to allow more time for people to register and compete.
Last edited: