I've recently become obsessed with the Rubik's Cube. My times aren't great(around 1 minute), but I'm getting better. I'm currently working on memorizing the OLL and PLL algorithms, which should improve my times quite a bit.
Anyhow, I got bored one day, and decided to do a 3d model of my cube(in 3DStudio Max). I've been doing computer graphics for quite a few years now as a hobby.
Anyhow, here are some 3D renders of the using various patterns, or by stacking multiple cubes.
Unfortunately Photobucket resized all of the images to 1024x768. They were originally 2048x1536. =/
First, a solved cube: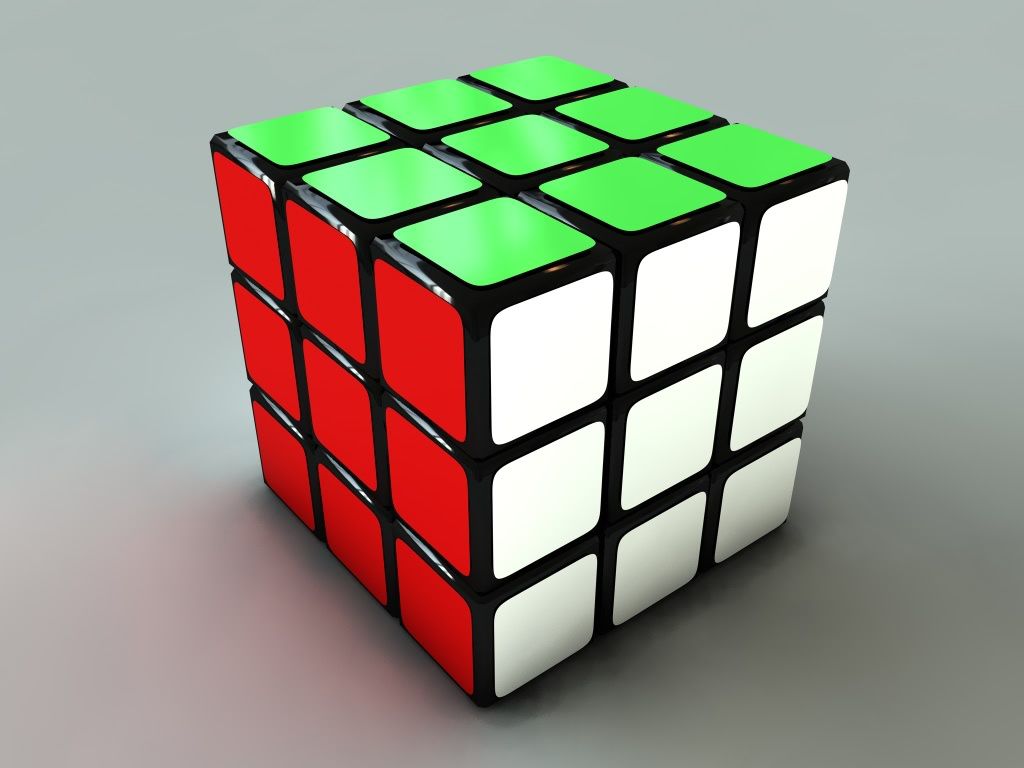 Cube in a cube in a cube pattern: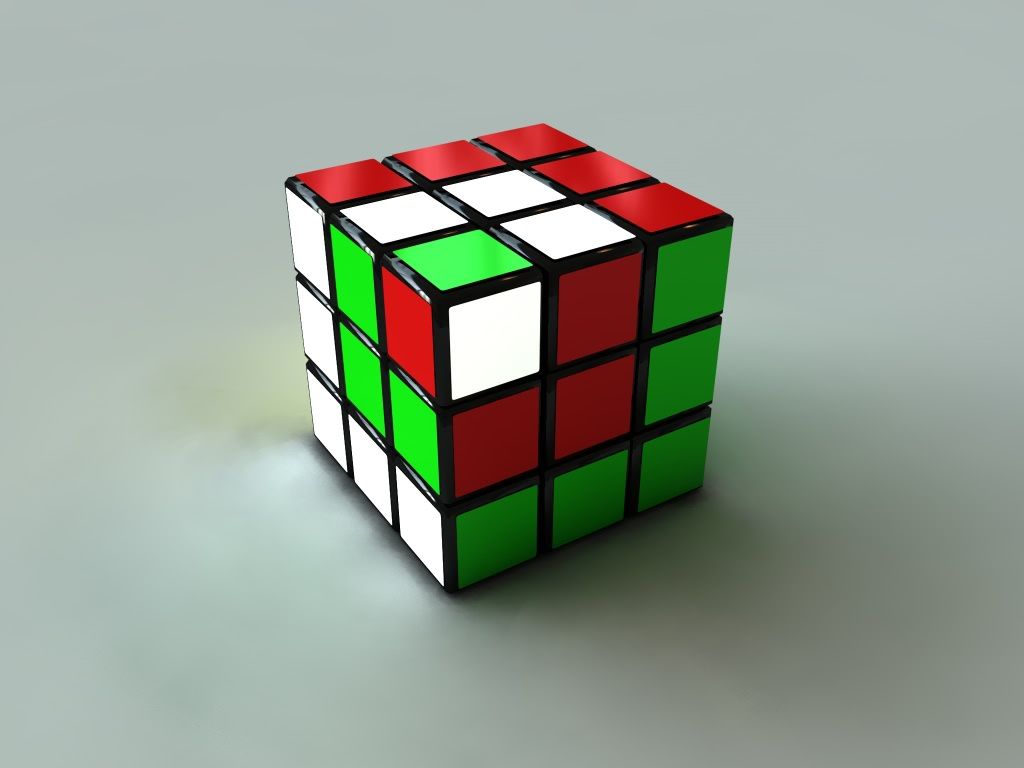 Six Spots pattern: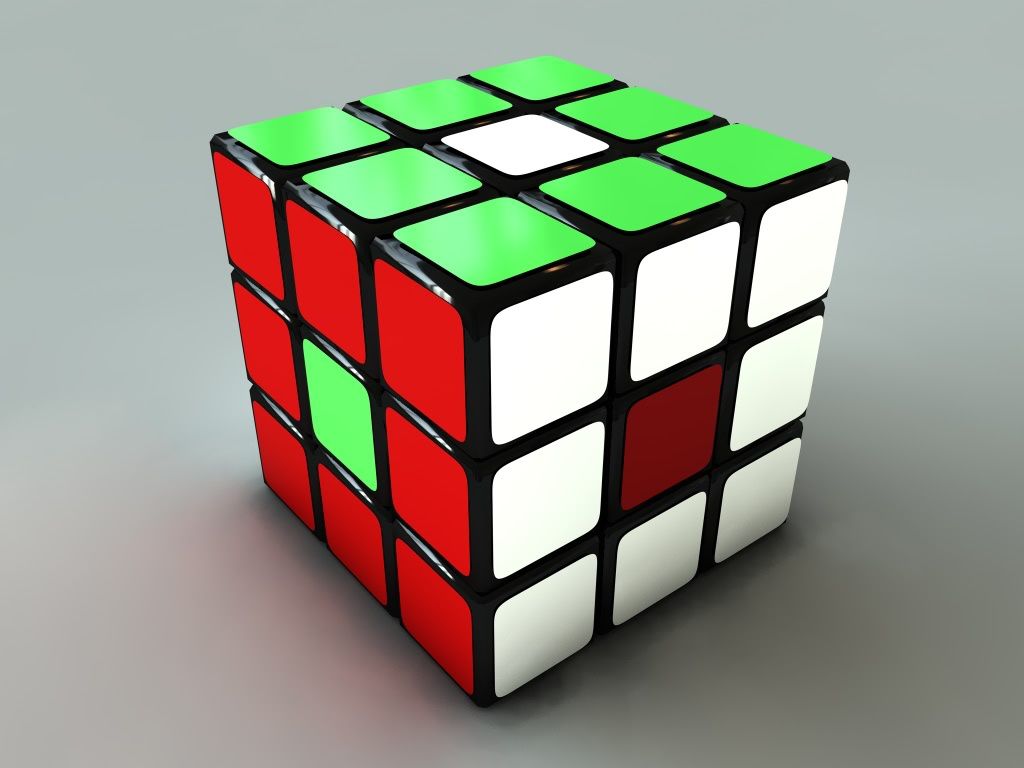 Six T's pattern: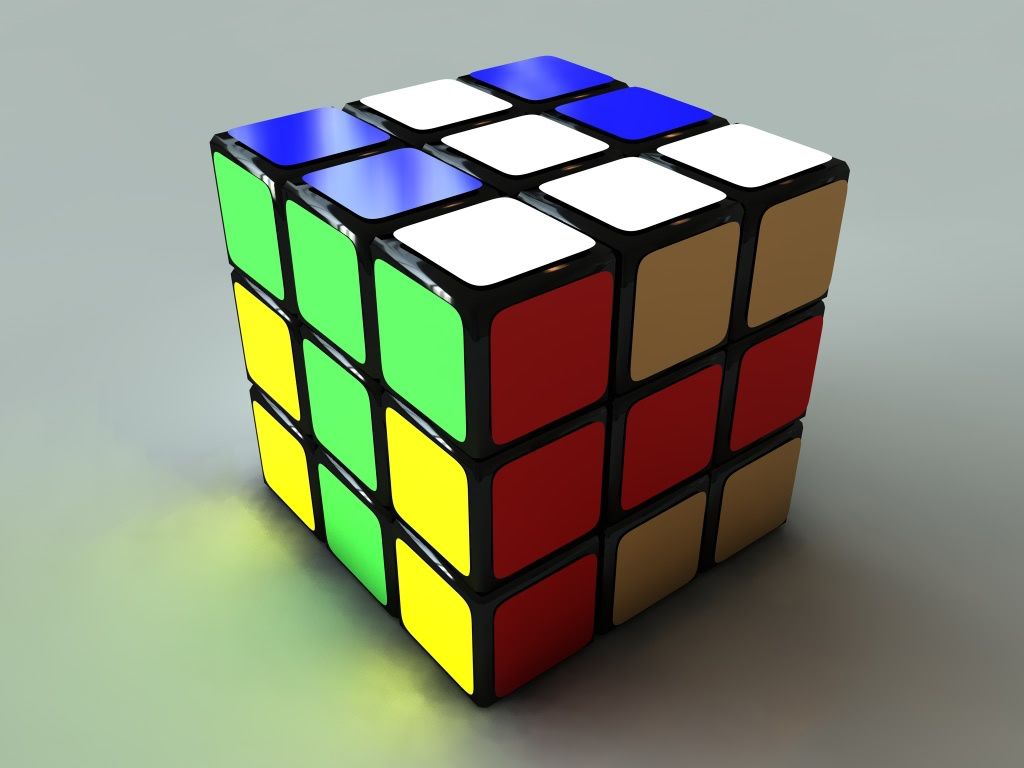 A pattern made from 21 cubes stacked in a checkerboard pattern: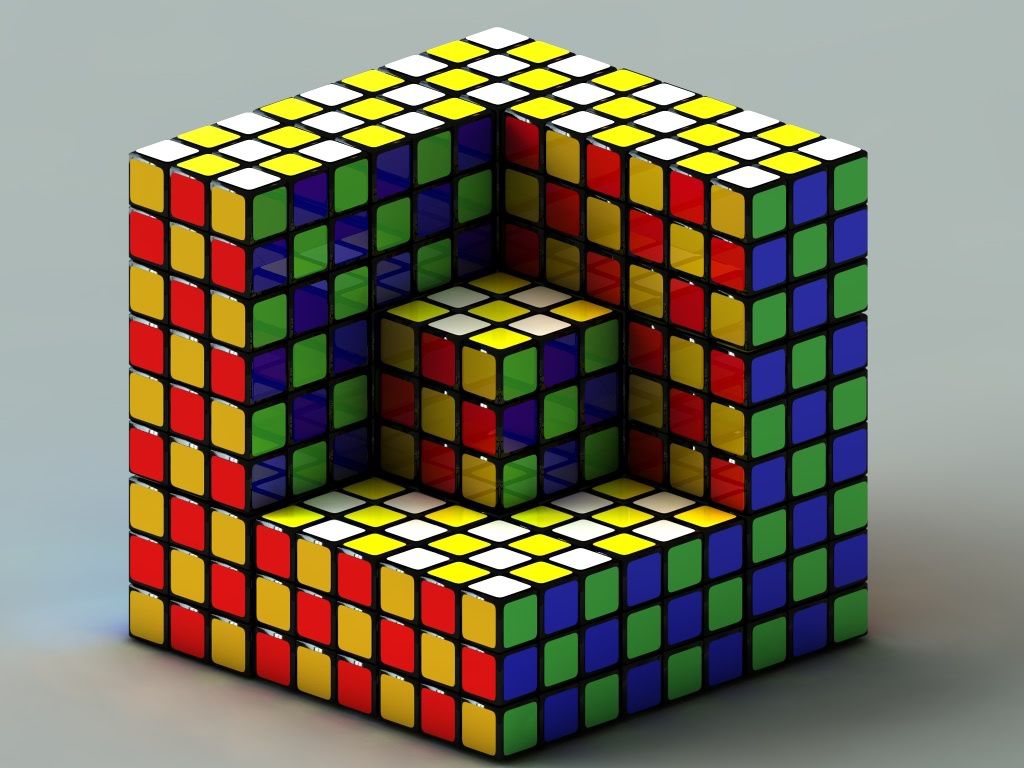 Similar to the above pattern, but with three extra cubes added: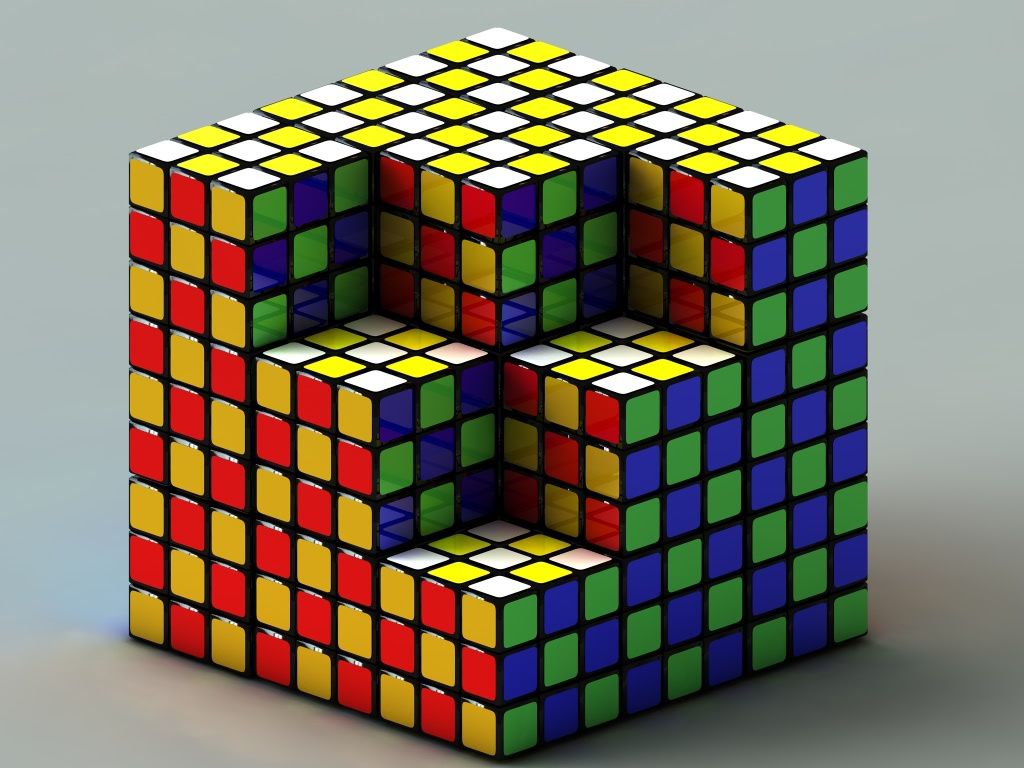 It looks like there are four cubes missing... or are they really there? (If you stare at it for a while, the three holes where cubes are missing start to look like cubes)
If you flip the above image upside down: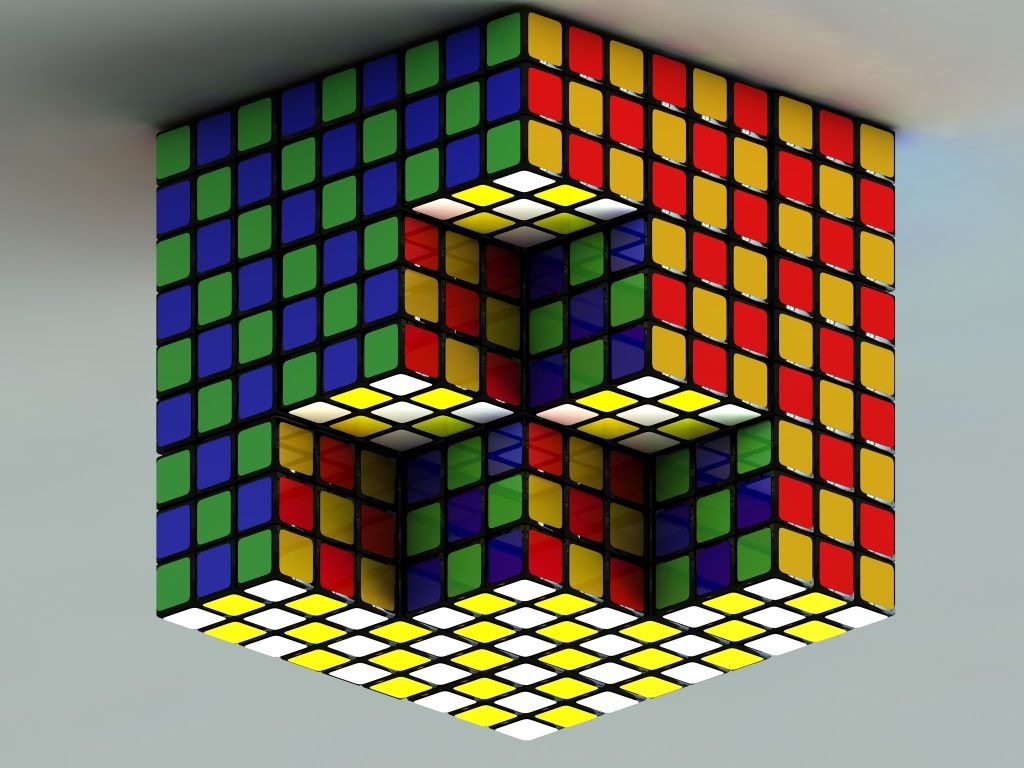 If you stare at it long enough, it kinda looks like a room with four boxes stacked in the corner. (Hint: yellow/white is the floor, blue/green is the left wall, red/orange is the right wall)
And finally,
Cube in a cube in a cube in a cube in a cube in a cube in a cube in a cube: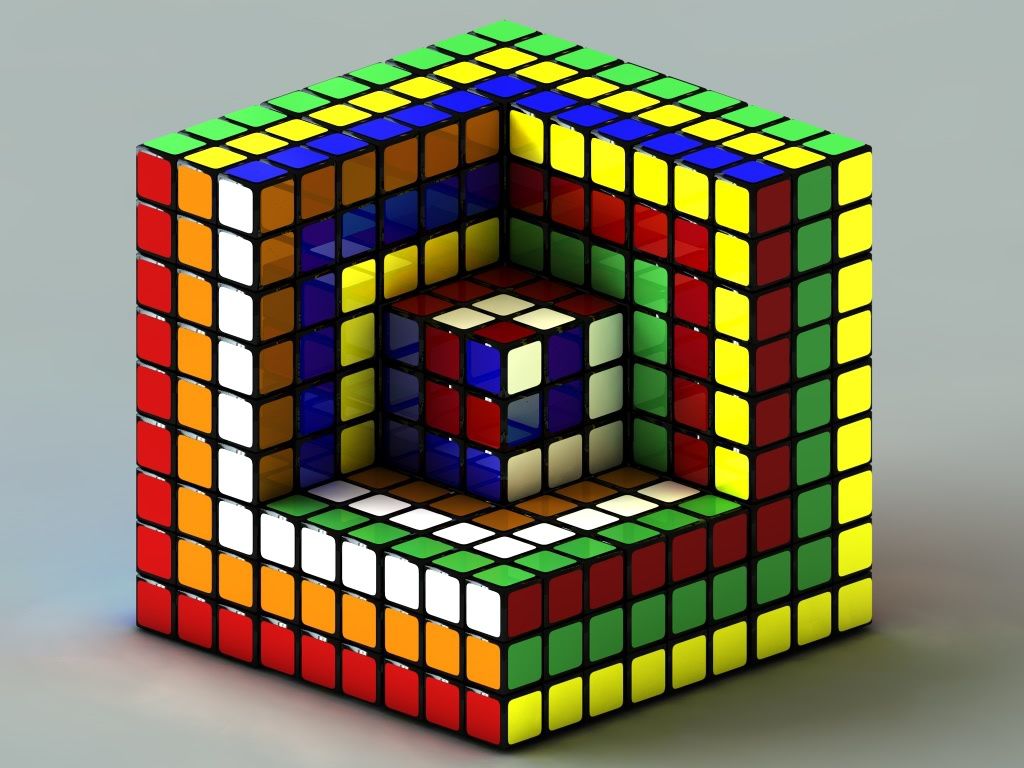 I'm not quite sure if that last one is possible to build in real life(it may not be possible to get all of the cubes into the proper pattern without disassembling them).
I know the lighting is a bit weird, and the colors for the stickers are a bit off, but it doesn't look too bad in my opinion.
Each of the single cube images took roughly 10 minutes to render, and the ones with multiple cubes took about 30 minutes each to render.
Also:
http://media.putfile.com/Rubiks-Cube-Pattern
This is a cube that you can rotate by dragging the mouse around. Requires Quicktime 7 to view.