Administrator
Staff member
Joined

Mar 13, 2006
Messages

6,241
Likes

452
WCA
YouTube
June 13, 2009 : Interview with Speedsolving.com member Lars Vandenbergh : Currently (at the time of this interview) has attended more official WCA competitions than anyone with 51 appearances. He is the former World Record holder for the 4x4x4 (Single Solve - 2004), 5x5x5 (Single and Average - 2004), and Square-1 (Single and Average - 2004-2007).
Location
:
I live and work in Leuven, Belgium and I was brought up in Hasselt.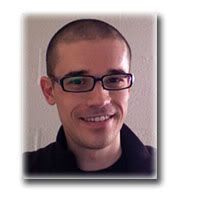 Occupation
:
I'm a software engineer at a company that develops software for visualising geographical information.
What is your favorite event, why?
Currently I'm very much into regular 3x3x3 speedsolving. The 3x3x3 Rubik's Cube remains the best test of a speedcuber's skill: you need fast fingertricks, good look-ahead and instant recognition time. I still find it a highly addictive puzzle even after all those years. I'm also a big fan of the 4x4x4 Rubik's Cube. There is more to solve than on a 3x3x3 and therefore there's more fun to it but it's still a very fast paced event and it doesn't drag on unnecessarily. And of course Square-1 will always have a special place in my heart. It's one of the few cube-like puzzles that has that extra twist to it that makes it so unique.
What made you become interested in solving puzzles?
My parents played a big part in me getting into puzzles and they were avid puzzle collectors themselves. We used to have a big wooden box in our living room that was stuffed with all sorts of puzzles and mind games: it had cubes in it of course, different Magics, the Hungarian rings, the Babylon tower and much more. Playing with puzzles was pretty much part of my upbringing and I solved my first cube when I was about 11 years old.
What, in your opinion, is your biggest "cubing" accomplishment?
Winning the 2004 European Championships at the Nemo Science Center in Amsterdam is certainly my biggest personal highlight when put into context. About 2 years before that, I had already been cubing for quite a long time and my times had been hovering around the 50 second mark for ages. I was always practicing and trying to improve but I only had a few books and my own inspiration to go on. In May 2002 I found out about the online community that was then starting to emerge. With a lot of effort and helped by the inspiration from other cubers I managed to abandon my old rusty style and improve to a sub-20 second standard. All this culminated in winning that very nerve-racking final in Amsterdam with an average of 16.19 seconds, which was my personal best at the time.
What are your other hobbies?
Before dedicating to cubing, I used to be a very keen snooker player and played competitively for 10 years. I also enjoy doing a bit of programming and web site building in my spare time. I love listening to music and my favorite musician is the recently passed away American jazz saxophonist Michael Brecker.
What is/are your pet peeve(s)?
I mostly get irritated by overly judgmental people.
What will the future of cubing be like and how would you like cubing to progress?
It's a given that the community is going to keep growing and that at some point people are going to take cubing extremely seriously. I hope that, as we get to that stage, cubers of all levels will still have the opportunity to meet and compete with their fellow cubing enthusiasts. I would also like to contribute to a more active speedcubing community in Belgium.
So far, what has been your most enjoyable cubing experience?
All tournaments I have been to have given me so many good memories. If I had to pick just one, I would say the 2003 World Championships in Toronto is my favorite. It was the grandmother of all modern day competitions and all the things I liked about that competition are still the main reasons why I enjoy going to competitions today. I feel very privileged to have witnessed this historic moment. If you want a nice anecdote from that competition, here it goes:
After the prize giving ceremony and after-party, some of the 3x3x3 finalists (Dan, Jessica, David, Gene and me) started racing each other in the bar of the hotel. The lighting was absolutely terrible and David Allen, a very entertaining guy, found no better than to take a floor lamp that was standing in the corner and put it on top of a table so that we could all stand around the table in a small circle and get some decent light. We went on racing each other like that until the early hours. Magic moments!
Last edited: