Administrator
Staff member
Joined

Mar 13, 2006
Messages

6,387
WCA
October 20, 2008 : Interview with Speedsolving.com member
Guus Razoux Schultz
: Currently (at the time of this interview) holds the World Record for 3x3x3 Fewest Moves (27 moves), and also placed 2nd (24.32 second single 3x3x3) at the 1982 World Rubik's Cube Championship in Budapest, Hungary.
Location:
I live in Huizen, small city ±30km east from Amsterdam, with my wife and daughter (15y). Before I lived 11 years in Amsterdam, I was raised in Enschede, just around the corner from Erik Akkerdijk's home.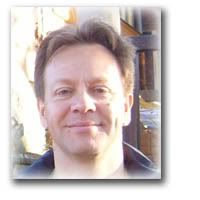 Occupation:
After my study of applied mathematics in 1987, I started as a software engineer for several companies. My speciality was Rules Engine based software. Since 2005, I'm an IT Consultant EAI (Enterprise Application Integration) at Delta Lloyd, a well known Dutch insurance company in Amsterdam.
What is your favorite event, why?
Definitely Fewest Moves because I like puzzling and take the time pressure for granted. I can make advantage of my internally algorithm-database I built during 25 years of cubing. I still like 3x3x3 speed but I'm not fast anymore to compete seriously in speed competitions. Other events do not have my interest (yet). Probably blindfolding in the future?
What made you become interested in solving puzzles?
I think I was 14y old when a schoolmate and I were bored during school lessons and we started inventing riddles and logical puzzles for each other. Then in May of 1981, I was 15y old, a mate from my swimming team brought a cube during a swimming competition. I was allowed to do a few turns. It was hard getting that cube back from me. The next day I immediately bought a cube in the local toyshop and spent 3 days and nights, with very little sleep, to solve it. Solving it, without any help from outside, was along the happiest moments of my life (and the best so far by then). Then the real party began....
What, in your opinion, is your biggest "cubing" accomplishment?
Hard to choose between 1982 and 2008 but I think the WC1982 in Budapest was my best. I won the second prize in 24.32 seconds. The event got a lot of media attention. But we have to be fair: those young boys, me included, were only slaves of the Rubik's Revenge (4x4x4 cube) marketing machine. Only 19 national champions were allowed to compete. The Revenge didn't sell and no more WC's after that till 2003.
What are your other hobbies?
My biggest hobby is competitive swimming. From a young boy (10y) till my 30th I exercised 7 - 12 hours a week. In 1985, 1991 and 2002 I became Dutch champion 5km breaststroke open water swimming. Currently I exercise for 1 - 2 hours a week and still take part in some open water events. Cubing and puzzling is on 2nd place. Playing guitar, piano and reading (Fantasy, HP and Tolkien etc) coming next.
What is/are your pet peeve(s)?
Things that irritate me? Sorry, I'm seldom irritated.
My bad behavior? Not giving attention to anyone around me if I'm cubing or other puzzles (Sudoku etc).
What will the future of cubing be like and how would you like cubing to progress?
World records will be harder to break. But as long there is a website comparing all competition results there will be people around the world, young and old, who do like to show their skills. At these competitions people with the same interests meet each other and enjoy. I hope this will go on and on. That's enough for me.
Last edited: