Administrator
Staff member
Joined

Mar 13, 2006
Messages

6,612
WCA
March 28, 2009 : Interview with Speedsolving.com member Bob Burton : Currently (at the time of this interview) has attended 41 official competitions. He has organized 7, and has delegated 21. He is the former World Record holder for the Rubik's Magic (2005/06) and Master Magic (2005).
Location:
I live in Kearny, New Jersey, a small town between Newark, Jersey City, and New York. It's about 20 minutes west of New York City.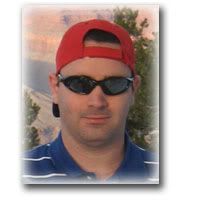 Occupation:
I teach high school math in the South Bronx, though sometimes it feels more like babysitting.
What is your favorite event, why?
The 3x3x3 speedsolve is my favorite event because it's what got me started in all this. I also like many of the side events, especially 3x3x3 blindfolded (even though I'm not that good at it).
What made you become interested in solving puzzles?
I was at a crew meet one day and a friend of mine brought a Rubik's Cube. We were taking turns to see who could get one side the fastest, but I was the slowest. That week, I went to Toys 'R' Us and bought a cube and started practicing with it. From then on, I was hooked.
What, in your opinion, is your biggest "cubing" accomplishment?
I have several accomplishments I am proud of. Competitively, I am proud of setting the (now long gone) Magic and Master Magic records. However, I am grateful I could contribute to the spread of cubing by regularly hosting competitions on the East Coast and setting up
cubewhiz.com
.
What are your other hobbies?
My other hobbies include playing video games (Wii, PS3, and even old school NES), playing chess (though I am only an amateur at best), mathematics, and of course traveling.
What is/are your pet peeve(s)?
I tend to be somewhat of a Grammar Nazi. I've sort of converted my family members to be like this too. I also hate when somebody asks me to proofread a paper without first doing it him/herself.
What will the future of cubing be like and how would you like cubing to progress?
I think cubing will continue to become more popular as time goes on. It is amazing how much cubing has grown since I started almost eight years ago. I would like to see cubing get the financial support it needs to reach its potential, but I might be too optimistic about this.
So far, what has been your most enjoyable cubing experience?
My most enjoyable cubing experience was meeting Erno Rubik at the 2007 World Championships. Though it was only for a short time, it was awesome to meet the man that invented the puzzle that's become such a huge part of my life.
Last edited: